Buy Coffee. Feed the World. Through our sister company, you can also help feed those in need every day through the coffee you drink! Every bag of  Javesca Coffee purchased also provides 4 meals for individuals living in persistent hunger. Javesca Feeds helps to administer the feeding supported through sales of Javesca Coffee.
Charlotte Mecklenburg Dream Center
Javesca Feeds is delighted to support the Charlotte Mecklenburg Dream Center as a local, front-line partner to feed local children and families in need and homeless individuals in two Charlotte-area communities. The Mobile Food Market was launched in the JT Williams neighborhood in June 2017, to bring fresh vegetables, fruit, meat, milk, bread and more to families living there every-other-week consistently. In summer 2018, they launched Reid Park Live, where they bring together the children and teens of Reid Park for an evening meal and fun activity – weekly in summer and bi-weekly during the school year. Their enduring presence makes a huge difference in these communities! The mission of the Dream Center is to give hope to the hopeless. In collaboration with the King's Kitchen, they provide meals to people who are homeless or living in food insecurity; they also provide clothing and other necessities, along with training, discipleship and opportunities for growth and employment.
Harvest Initiatives (Burundi)
Harvest Initiatives is our front-line feeding partner that currently manages and provides the feeding of Batwa children in the village of Busiga. The Batwa people are among the poorest, most vulnerable people in this impoverished country. Harvest Initiatives works to provide sustainable improvements in nutrition, housing, health, and education for these marginalized families. In 2017, our support enabled the children of this village to have two meals daily; in addition, 5 large scale food distributions were conducted to help feed the adults and families in this area during a period of extreme need earlier this year.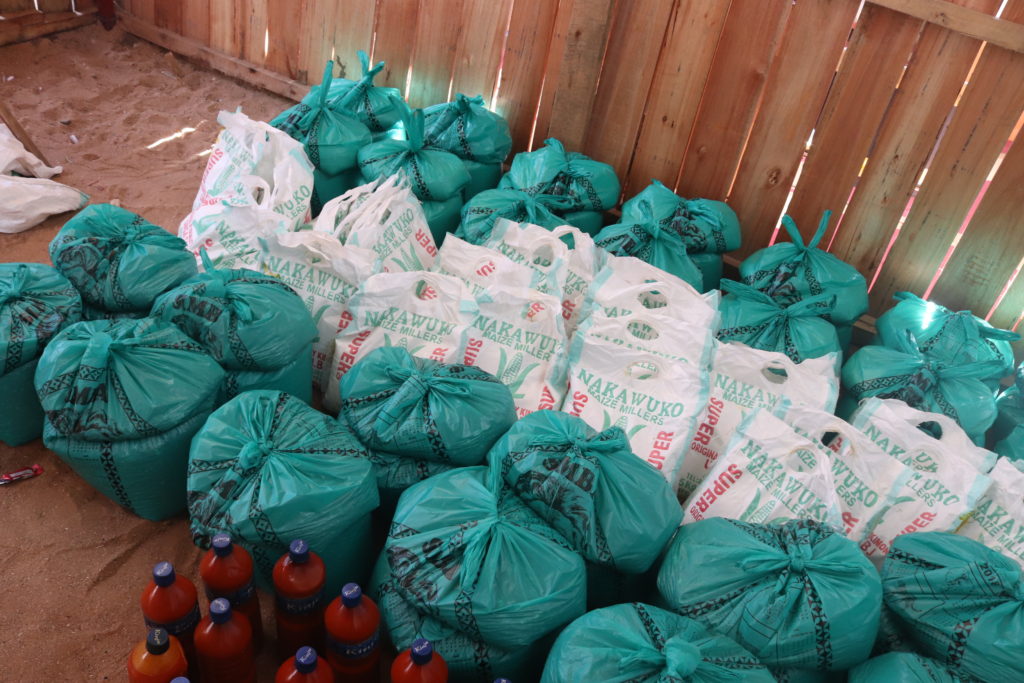 Grace Church (Burundi)
Grace Church is our front-line feeding partner that serves and manages the feeding of 14 families near Bujumbura, Burundi. They provide 2 weeks worth of rice, beans, oil, sugar, salt, and other food every-other-month in order to encourage sustainable improvements in nutrition and to empower families who struggle to access food for their families on an ongoing basis. This support provides an important lift and safety net as they work toward educating and nurturing independence and self sustainability. This new initiative launched in 2019 as a result of funds raised through IMPACT HUNGER 2018. We are hopeful and encouraged by the growth we are already witnessing!  We are grateful! This team also provides periodic large-scale feeding for other families in their church and community.
La Promesa (Guatemala)
Javesca Feeds joyfully partners with La Promesa, a school affiliated with Odres Nuevos church in Chimaltenango, Guatemala, to provide a meal for each child, teacher, and staff in La Promesa every day.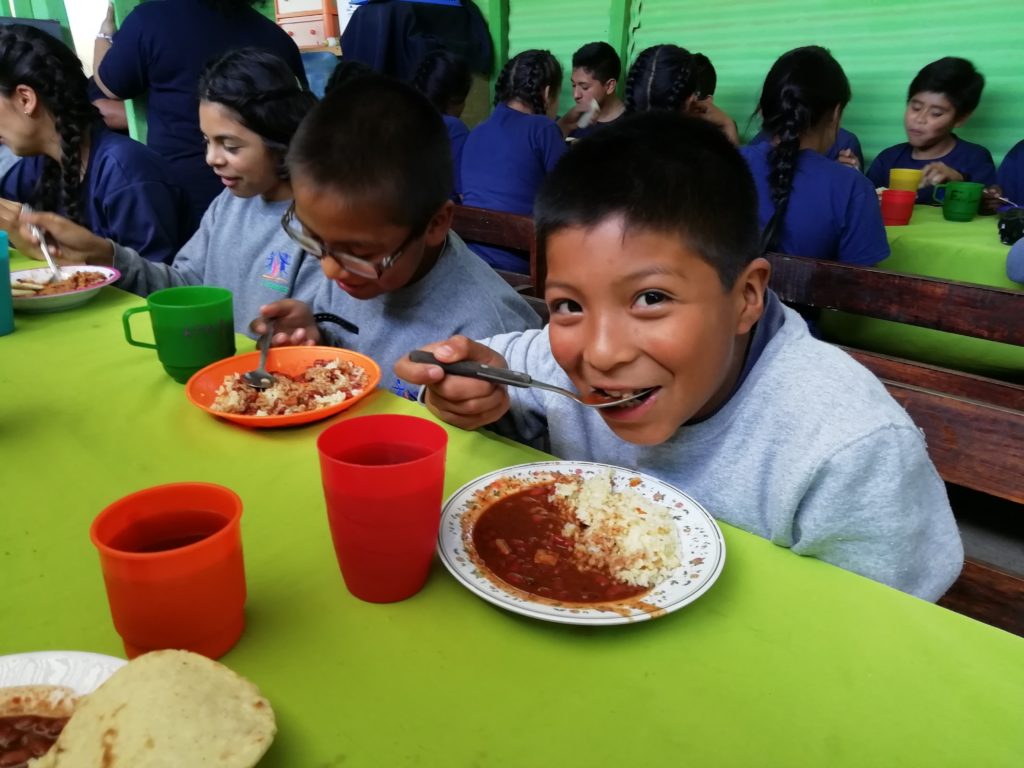 Justice Ministries (Charlotte and the Carolinas)
Justice Ministries helps to rescue women victimized through human trafficking and connects them with care, safe housing, and starts them on a journey of healing, recovery and growth toward independence. Javesca Feeds is grateful to partner alongside by providing weekly groceries support for women who are transitioning after care toward independence. This effort helps them have secure and sustainable access to healthy food on a consistent basis during this vulnerable time and develop skills and experience in planning and budgeting.
SPONSORS
We recognize with gratitude our corporate sponsors of IMPACT HUNGER 2019:
Gold Level:
Gaston Capital, LLC
Silver Level:
Amplicare
Javesca Coffee
Thrivent Finacial – Greater Charlotte
Bronze Level:
McSpadden Homes
PMM Consulting, LLC