1,201,132 meals

and counting!

Working Towards
 2 MILLION MEALS IN BURUNDI, CHARLOTTE, GUATEMALA, & CAMBODIA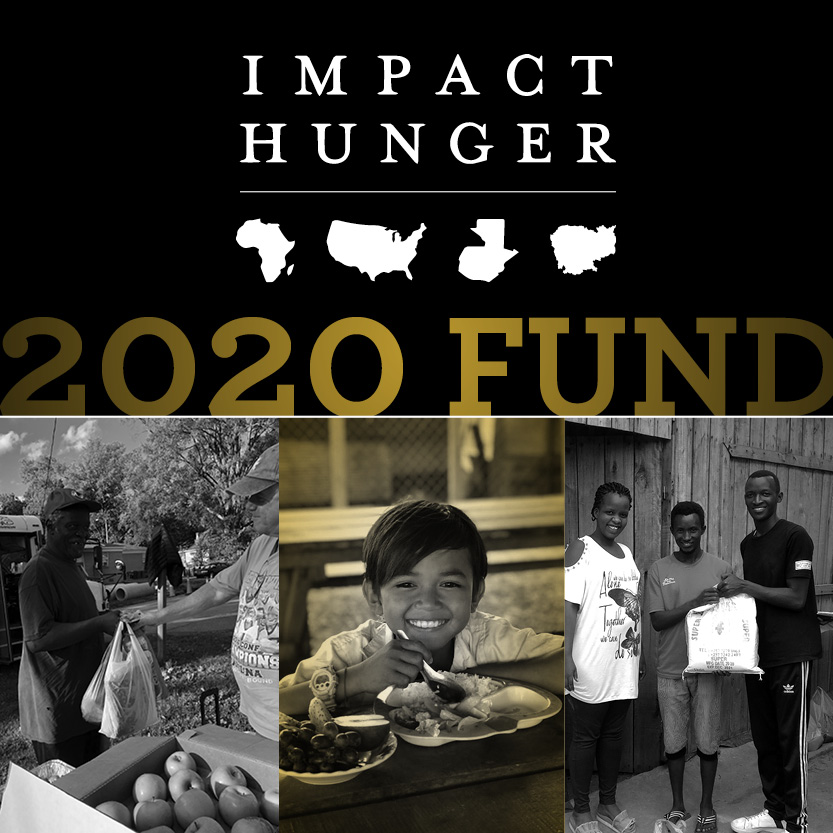 5th Annual IMPACT HUNGER Fund
While we cannot meet in person, we can still come together to impact hunger together through our 2020 IMPACT HUNGER Fund! 
In 2020, we surpassed our 1 Million Meal Milestone with the help of generous donors and expanded our efforts locally as well as globally through the addition of an initiative in Cambodia to support vulnerable children! THANK YOU! We also extended the work through each of our partners to help meet crisis needs during COVID-19.
As we work toward 2 million meals for those facing problems of food insecurity, hunger and malnutrition, will you continue partnering?
Let's keep feeding together! Please donate today!
ABOUT JAVESCA FEEDS & COVID19
Javesca Feeds helps to end hunger and malnutrition in the United States and around the world through crisis relief and sustainable improvements. This mission drives every effort!
Our vision is simple… Everyone is fed.
During this COVID-19 crisis, food insecurity among families in the US and globally is multiplying. Generous donors have enabled us to increase funding to partners who are adapting to ensure that children and families have access to meals and food, even when schools and businesses are closed and work is limited. We are grateful! We invite you to join us in making a difference to hundreds of families in the US, Guatemala, Cambodia, and Burundi, Africa. 
FEED BURUNDI
Learn more about how Javesca Feeds partners with Harvest Initiatives and Grace Church to impact hunger in Burundi, Africa.
FEED THE CAROLINAS
Learn more about how Javesca Feeds partners with The Charlotte Mecklenburg Dream Center, the CtK Food Pantry, and Justice Ministries to help families experiencing food insecurity in North Carolina and South Carolina.
FEED GUATEMALA
Learn more about how Javesca Feeds partners with La Promesa School and Odres Nuevos Church to impact hunger in Guatemala.
FEED CAMBODIA
Learn more about how Javesca Feeds partners with Love Without Boundaries to impact hunger in Cambodia