The VolcÁn de Fuego Eruption
51,730 MEALS RAISED!!
WE ARE GRATEFUL FOR THE GENEROSITY OF MANY WHO SHOWED LOVE AND SUPPORT TO HELP RAISE FUNDS FOR 51,730 MEALS TO DATE FOR FAMILIES AFFECTED BY FUEGO!
Twenty-seven miles from Guatemala City and 10 miles from the popular tourist destination of Antigua sits the active Volcán de Fuego. The well-known landmark erupted several times this week sending lava pouring into nearby areas and shooting ash 6 miles into the sky. Many have fled to temporary shelters as mud and ash devour surrounding towns.
Devastation is hardly a strong enough word to describe the impact of the recent volcanic eruption in Guatemala. It's the deadliest volcano eruption there in over a century. An estimated 1.9 million people have been affected by the disaster. Thousands of people have been forced to evacuate their homes. Secondary eruptions are forcing more. The effects on this country's health, food and economy will persist long term. In short,
GUATEMALA IS HURTING, BUT TOGETHER WE CAN HELP.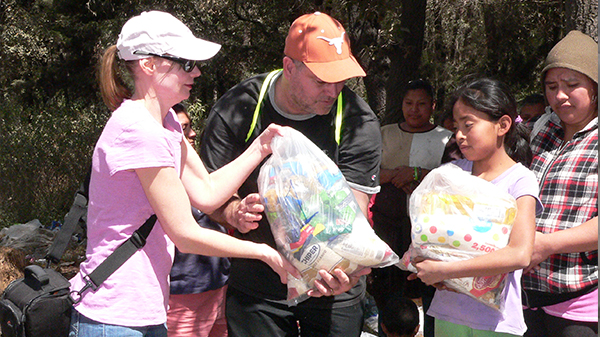 1.9 MILLION PEOPLE ARE AFFECTED BY THIS DISASTER
We at Javesca Feeds care deeply about this need. We hope to show this country our love and support by providing more than 100,000 meals to those in need in this country, during this crisis. To accomplish this goal we're trying to raise $10,000 to send to our partners on the ground in Guatemala.
Thousands of people have been forced to evacuate their homes. 
Please give today! Donations will go to Javesca Feeds' partners in Guatemala who will bring food relief to so many people who literally have NO means to help themselves during this time. God has established us in this place, with partners positioned just miles from the disaster, for such a time as this. 
HELP JAVESCA FEEDS MAKE AN IMPACT!
YOUR DONATION WILL HELP PROVIDE FOOD TO THOSE AFFECTED BY 
THE VOLCÁN DE FUEGO ERUPTION.